Experience family and cosmetic dentistry in a friendly environment
Dr. Thuy Nguyen is a very well-trained, highly-skilled family and cosmetic dentist who has successfully treated hundreds of patients over the years. She offers a wide range of affordable dental services for you and your entire family that enhance smiles while optimizing oral health.
Dr. Nguyen earned her DDS degree from the New York University School of Dentistry, one of the most prestigious dental schools in the United States. Since receiving her DDS she has taken numerous continuing education classes at well-known learning institutions like Loma Linda University and UCLA.
From in-office teeth whitening, non-prep veneers and all porcelain crowns to dentures, bridges and gum disease care, Dr. Nguyen uses advanced dentistry to make sure your dental care is comfortable, virtually pain free and delivers great results. Over the years she has become highly regarded by her patients for her dental expertise, as well as for her caring, professional manner.
Gentle, Friendly and Caring Dentistry
Dr. Nguyen is committed to providing you and your loved ones with comfortable, affordable dental care that you can trust. That's why she'll spend a great deal of time listening to your concerns and answering your questions before creating a treatment plan customized to your particular dental situation.
She wants her patients to be informed about their dental problems and the procedures needed to fix them, since knowledgeable patients make better decisions about their dental health. She also takes the time to explain each procedure ahead of time so you'll know what to expect and there won't be any surprises.
Plus you can count on Dr. Nguyen to use the latest technology for "nearly painless" dentistry. Like the DentalVibe, an award-winning high-tech device that uses vibration to block the sensation of pain. Even if you or a family member has a fear of dentists, rest assured Dr. Nguyen has the gentle touch and advanced technology that allow her patients to feel safe, comfortable and relaxed.
Our goal is to help you preserve your teeth
You'll never be just a 'number' at Santa Maria Dental Group. Dr. Nguyen treats her patients like they are members of her own family. Her goal is to help you have healthy teeth and gums for life and thus avoid the need for dentures. That's why she will do everything she can to save your teeth while preserving their functionality.
Her teeth-saving care starts with a comprehensive oral exam that includes low-dose digital X-rays and intraoral camera computer images of your teeth. She'll listen to your concerns and explain in plain language any dental problem you may have and how it can be solved through advanced dental care. Her patient education, comfort and quality of care are the main reasons why so many of her patients refer their family, coworkers and friends to her.
Routine exams combined with good oral hygiene are the best way to help Dr. Nguyen help you to preserve your teeth. Getting routine exams also enables Dr. Nguyen to spot small problems before they become big, expensive ones.
Schedule your exam today.
To make an appointment, call us at 805.349.7999 or
click here
to request an appointment online.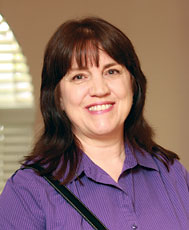 "My husband and I have been patients of Dr. Nguyen since 2009 and I have been very pleased with the results. I highly recommend her.
"Dr. Nguyen is very gentle, caring and professional. I needed a dentist that would have these qualities.
"What I like about the practice is that her staff are friendly and caring and the office is in a very convenient location.
"I am thankful for Dr. Nguyen and her great work."
– Jeannie M.