Patient Testimonials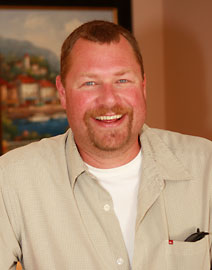 Emergency Treatment, Root Canal, Crowns and General Dental Work
David originally came to Dr. Nguyen due to pain in his jaw. Dr. Nguyen fit him in right away and handled his pain.
"I was having severe mouth pain and my current dentist couldn't fit me in at a reasonable time. My wife found Dr. Nguyen online who promptly scheduled me for an appointment. Dr. Nguyen quickly diagnosed the issue deciding that a root canal was needed. She fixed the problems quickly and affordably.
"What I really like about Dr. Nguyen is the explanation she gives about the computerized x-rays in her office so that the patient can see the issue with her. Dr. Nguyen also gives you individual attention, not several patients scheduled at one time causing waiting room delays and divided attention between patients, like at the other dentist's offices.
"Dr. Nguyen has since performed several procedures for me including a root canal, crown replacements, fillings, and routine cleanings. She's now my regular dentist and I'd recommend her to family, friends, and anyone seeking quality, professional dental work."
— David C.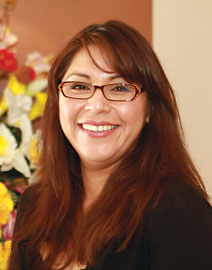 Crowns, Bridge and Fillings
Carolina first came to Dr. Nguyen because she needed cosmetic dental work done. Dr. Nguyen was able to give her an immediate appointment and take care of her esthetic dental needs.
"I was investigating dental practices and was very impressed by the prompt and friendly service I received when I called Dr. Nguyen's office. I was able to schedule an appointment at my convenience and when I came in for my first visit I found a friendly staff that treated me in a caring manner.
"I have since been going to Dr. Nguyen for seven years and could not be happier with the service I have received, which has led to my current overall better dental and oral health. Dr. Nguyen and her staff know that having dental work done is not always pleasant and they work hard to ensure that you are comfortable.
"Dr. Nguyen herself is a very polite and kind person. She is professional yet makes you feel comfortable and welcomed. I am totally satisfied with the work that she has done and consider Dr. Nguyen a friend."
— Carolina N.
Crowns and Fillings
Jeannie needed a dentist who was caring and gentle. She had some cavities that needed filling and found Dr. Nguyen on the internet.
"I needed dental work done, but hadn't been to a dentist is a while because of a previous dentist who really hurt me. Dr. Nguyen was very friendly and did great work. I had a crown or two done and I was very pleased with the results.
"I have now been a patient of Dr. Nguyen since October 19, 2009. I highly recommend her and I appreciate her staff. My husband also had work done and he is quite pleased with his results, too. I am thankful for Dr. Nguyen and hope she continues to practice in our city."
— Jeannie M.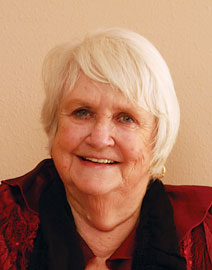 Crowns, Cleaning and Check-ups
Faith's first experience with Dr. Nguyen involved TLC and the repair of five broken teeth.
"They were so nice to me from the start. I had fallen on my face, broke five teeth and was feeling very scared. They were quite friendly and accommodating and saw me at literally a minute's notice.
"That day I just needed consoling and first aid, which they gave me. Then they set up appointments to fix the five broken teeth. They did a beautiful job! I get a lot of compliments on my straight teeth and great smile."
— Faith S.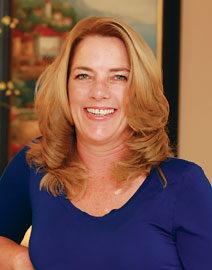 Cleanings, Crowns, Fillings and Whitening
Hannah came in to improve the appearance of her smile
"Dr. Nguyen is not only a wonderful dentist that I trust completely, but someone I am happy to refer to friends and co-workers alike. She and her staff make me feel welcome in their office and never keep me waiting. They accommodate my schedule and I have always been happy with the results of my treatments. Dr. Nguyen has a very calming manner and is always concerned of my comfort. All my experiences in the chair have been pleasant. Dr. Nguyen treats me like a friend."
— Hannah C.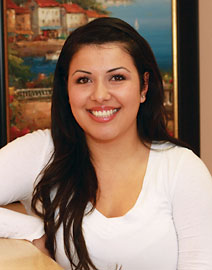 Root canals, Cosmetic Lumineers and Fillings
Terry came to Dr. Nguyen for help in saving and enhancing her smile.
"I needed a dentist who would understand my needs and a friend of mine recommended Dr. Nguyen. My friend said she was an awesome dentist and that she was very caring and puts passion into her dental work.
"And I needed a lot of dental work done. We are talking cleaning, multiple cavities, root canals, crowns and cosmetic dentistry. I have very sensitive teeth so going to the dentist was not a happy place for me, until I met Dr. Nguyen. She has a way of turning a dental procedure into something great to look forward to.
"On the day of my first procedure, I felt no pressure. I wasn't rushed and everyone on staff was very nice and reassuring. Dr. Nguyen herself was very caring and patient. It was as if her office dedicated my two hour appointment only to me. Since then I have looked forward to my appointments because they are so enjoyable.
"I love my new smile. And I thank Dr. Nguyen for her perfectionism. Her work is fantastic both medically and cosmetically. She doesn't stop until your smile is flawless. She cares about your comfort and reassures you if you're scared. She's awesome both personally and professionally. She truly cares about my smile and my satisfaction.
"I love my smile now. It's part of me. And now I'm happy when I visit the dentist. "
— Terry J.
Crowns and Dentures
Dr. Nguyen got rid of Josefina's pain and gave her a new smile
"Some of my teeth were rotten and uneven. I was recommended to Dr. Nguyen by a co-worker. I found her to be friendly, happy and accommodating and she made me feel comfortable with her dental work. She was exceptionally careful to make sure my dentures fit right and would last.
"What I liked most about Dr. Nguyen's treatment is that my teeth are now healthy, look nice and no longer ache. I would recommend her to my friends or someone else because of the great work she did for me."
— Josefina E.
"I have been coming to Dr. Nguyen since 2006 because of the professional service I have received. It is a very comfortable office and all the staff make you feel welcome. They are very accommodating at getting you in as soon as possible, especially for emergencies.
"I used to be afraid to go to the dentist due to past bad experiences but Dr. Nguyen has been very gentle and has never hurt me. I like how she explains everything to me so I know what will be done. This is good business and I recommend her to my family and friends. "
— Elaine L.
"The team here is composed of kind, caring individuals who provide top-notch professional service. Dr. Nguyen and her office have been absolutely wonderful care providers. They walk you step-by-step through all the procedures and are quick to answer your questions and concerns. I do not hesitate to recommend this office to friends and family. "
— Kayla
"I had many injuries to my teeth over the past 66 years and really needed a competent dentist to deal with the multiple dental problems. I've had the good luck to be a patient of Dr. Nguyen for many years now.
"I have a sincere feeling of confidence in Dr. Nguyen and her excellent staff. All the many procedures I have been through with Dr. Nguyen have been successful. I have been to many dentists before and have never been as impressed as with Dr. Nguyen.
"I would absolutely recommend Dr. Nguyen with respect and appreciation for all she has done to improve my dental health."
— Erick G.
"I have been a patient for the past six or seven years. I originally came to Dr. Nguyen because I was looking for a dentist that could care for my teeth. Dr. Nguyen helped save my teeth over the years by doing the necessary root canals and fillings that were needed, along with the deep cleanings.
"Dr. Nguyen is so caring. She has a caring spirit and is always smiling at you. She laughs with you and she always has a listening ear no matter how long you talk with her. I know she really cares about my teeth.
"My dental needs are always met in a timely fashion and my concerns for my dental health are taken seriously with the utmost attention. I would recommend Dr. Nguyen because she is friendly, she is a family dentist, she is clean, she is dependable, and if you have an appointment she is always right on time."
— Bridget B.
"Dr. Nguyen has been a great dentist to me since I decided to have dentures due to the condition of my teeth. She was very friendly along with her staff and very honest. She did everything to make me comfortable during the procedure and gave me the assurance that I will be able to use my denture and function normally.
"I now have a new denture and I am very happy that I can now eat normal and can smile at people with confidence. I highly recommend Dr. Nguyen to all my friends and family members."
— Laura W.
"I was so happy to find a family-oriented dental practice that was more interested in my dental health than what was in my pocket-book. Dr. Nguyen's primary concern is your dental health, and she will work with you with creative solutions to financing so everyone can afford good dental care.
"Dr. Nguyen and staff have always been friendly, professional and personable. Dr. Nguyen does all of her own work so she knows at all times the condition of my dental health. Dr. Nguyen is honest and sincere and will not recommend a procedure that is unnecessary—that was a first time experience for me!"
— Laurel F.
"Dr. Nguyen is the best dentist I've had in many years. Given my age (70) I'm particularly concerned about keeping all of my teeth and avoiding nasty surprises such as breaks. Dr. Nguyen's best characteristics are in attention to detail, meticulous work and sincere interest in doing work that pleases me.
"My teeth are in better shape now than at any time in the last 20 years."
— Robert O.
"I really enjoy my treatments with Dr. Nguyen. She takes the time to make sure I am comfortable and not in pain during the treatments. She and her staff are well organized and highly professional, using "state-of-the-art" technology and techniques. I feel extremely confident in her training and practical application of it; which I have seen on every visit.
"I was uncomfortable smiling and laughing before I underwent her dental care and now I feel good about myself when I'm smiling and laughing. I really love how my teeth look now after Dr. Nguyen's work. She is always cheerful and positive. She is kind, pleasant, friendly, and professional.
"She is always composed and professional during her treatments, and also seems to have a "natural touch" and confidence. She and her staff are always focusing on details and maintaining an extremely clean and pleasant environment for dental treatments, I highly recommend Dr. Nguyen for these and any other dental procedure. She is the best."
— Elaura G.
"I was scared about whole procedure. Dr. Nguyen seemed very confident on what the outcome would be, which made me feel better. The procedure that she did for me was great and I was very satisfied with her work.
"Also, Dr. Nguyen is very professional, very caring. She makes me feel comfortable at all times. I feel so comfortable with her that I will not go anywhere else even if it means driving for twenty-five minutes from work to Santa Maria. I want to thank Dr. Nguyen for taking care of me as a patient. She is a great dentist. "
— Noella S.
"I was nervous about going to the dentist. I called a few places and none of the people seemed friendly enough for me to be a patient. Dr. Nguyen and her staff assured me I was in good hands and answered all of my questions upfront.
"Another thing, I was able to call her office after hours and get a hold of her to tell her my teeth hurt and she said to come right away the next morning and I was taken care of.
"I have referred everybody I know who is looking for a dentist to her. I know three friends who have since become her patients. And I will continue to recommend people to her. Dr. Nguyen is the best!"
— Sara R.
To make an appointment, call us at 805.349.7999 or
click here
to request an appointment online.